Chris 180 and GP Working to Build Better Lives in Atlanta Area
Training Center Helping Trauma Survivors Constructed With Help From Georgia-Pacific


Chris 180 serves children, young adults and families who have experienced trauma in their lives. The organization provides mental health counseling, training, real‐world skill building and safe housing for young adults. With support from Georgia‐Pacific, Chris 180 is working to alter the direction of lives impacted by emotional and physical shock.
For 30 years, Georgia‐Pacific has supported Chris 180 through donating products as well as the time and talents from many company leaders. Recently, Georgia‐Pacific donated Blue Ribbon™ OSB Sheathing, DryGuard™ Enhanced OSB sub‐floor, Southern Yellow Pine Lumber and Forcefield™ Air & Water Barrier System for the construction of the organization's new facility, the Center of Excellence for Training, Education and Connections, as a part of its Turning Point Capital Campaign.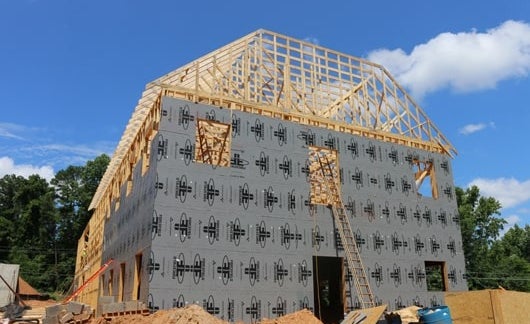 Those who experience childhood trauma are more likely to deal with many kinds of problems later in their lives, such as struggling to stay in school or supporting themselves and families as adults. In these situations, having access to support systems and mental healthcare is critical.
The Chris 180 Turning Point Capital Campaign aims to more than double the organization's impact by 2020. Last year, Chris 180 served and trained 8,496 people in the Atlanta area through its counseling and family center, housing assistance programs and adoptions program. Since 1981, Chris 180 has served and trained over 70,000 people in the Atlanta area.
"As a result of this building project, we'll be able to more than double our impact in the community and serve 13,000 to 15,000 people a year," said Kathy Colbenson, LMFT, president and CEO of Chris 180.
This is just one example of how GP supports organizations and programs focusing on community enrichment and the social and economic well‐being of citizens. Watch the video below to learn more about GP's partnership with Chris 180.
To learn more about ways to donate to Chris 180, click here !