GP Celebrates Women's History Month!
March is Women's History Month, a month dedicated to the celebration of women that have used their tenacity and courage to knock their goals out of the park. With GP's industry historically being male‐dominated, it is important that we highlight diverse women that have overcome unique challenges and are successful in the workplace.
Meet Kattelie Thys, Digital Process Lead
Kattelie Thys has been with GP for close to three years and works as an industrial engineer on the Digital Core Process team in the Consumer Products group department. Born and raised in Ecuador, Kattelie moved to the United States at just 18 years old and attended Georgia Tech (Georgia Institute of Technology) . She was immediately drawn to Industrial Engineering, a male‐dominated industry because of the fast thinking and efficiency needed to improve systems.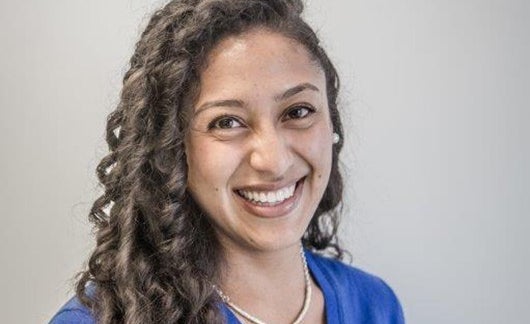 Fresh out of college, she started as a Strategy Analyst for the Strategic Sourcing & Procurement group, then worked her way up to an analyst for engineering services and automation, which later lead to her current position of Digital Process Lead.
As a Digital Process Lead, Kat's primary responsibilities include integrating new SAP systems and transportation planning for various materials, which includes sourcing and purchasing. Her position requires her to listen thoroughly, think quickly and delegate properly.
Kattelie says that initially her biggest hurdle included a combination of being young plus being a woman.
"The challenge was to make my voice heard. I know what I am talking about when I voice my opinion and my point of view, and at the very beginning that was not widely accepted. After more meetings, I got more comfortable and everyone learned to listen to what I was saying, including myself by leaving out self‐doubt."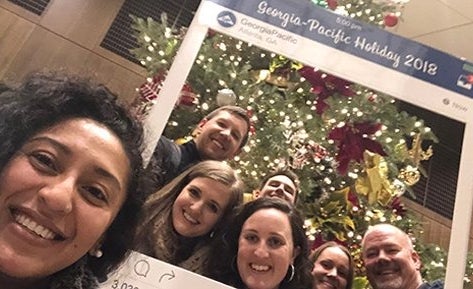 (Kattelie enjoying the holidays with her Digital Core team.)
Kattelie enjoys working out, outdoor activities and instructing dance classes. She also volunteers at The National Center for Civil and Human Rights and works as a mentor while developing her own startup that helps South American companies export their products globally.
Follow a day in Kattelie's life at GP as she introduces you to her close‐knit, diverse team by clicking on the video above.