Georgia-Pacific Sponsorship Helps Educators Nurture Learning Through Nature

We celebrate Chelsea Vines, a 3rd grade teacher from M. Agnes Jones Elementary School in Atlanta, Georgia, for being selected as a National Park Trust (NPT) Youth Programs Fellow. NPT has worked closely with Ms. Vines since 2014, when her school was welcomed into its national Buddy Bison School Program to provide outdoor environmental education for their 3rd grade students—thanks to a multi-year sponsorship from the Georgia-Pacific Foundation.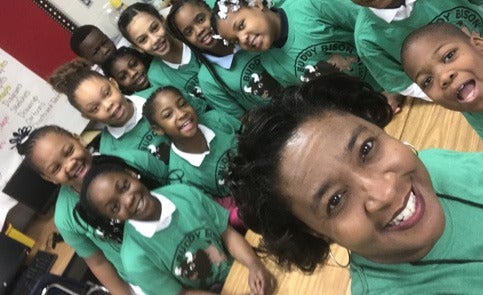 It is truly fascinating how things can come full circle–how one opportunity can lead to another.
Let's draw out the full circle: the sponsorship from GP led to NPT's Buddy Bison Program, which led to the relationship with Ms. Vines and NPT, which then led to the two-year fellowship. Amazing right?
"I'm honored to be named the newest National Park Trust Youth Programs Fellow," noted Ms. Vines. "NPT continues to give our students the opportunity to see and experience their community in a different light.  NPT provides real-life experiences for kids who would only 'see' what they learn in a textbook."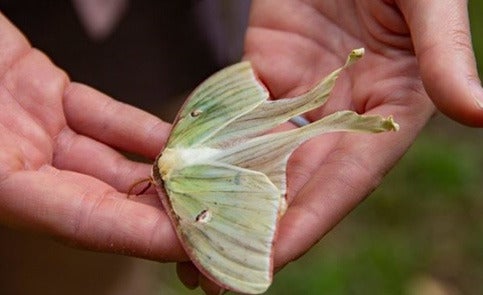 As a two-year fellow, Ms. Vines will serve as an education advisor to the NPT Board of Trustees as a member of the board's youth programs committee. She will also participate in board meetings including an annual fall meeting in a national park.
GP's Role
Because of the support from the Georgia-Pacific Foundation, Ms. Vines has been able to incorporate environmental education, outdoor recreation, and stewardship—the three pillars of the Buddy Bison School Program—into every aspect of her classroom. Ms. Vines played an integral part in securing STEM accreditation for her school as part of a committee of teachers who worked to inspire others by incorporating STEM lessons across the curriculum.  
Thanks to the efforts of that committee, M. Agnes Jones was the first school in Atlanta to receive full STEM accreditation, and most recently STEAM, accreditation (which includes arts in addition to science, technology and math). Because of her extraordinary efforts to connect her students with the benefits of the great outdoors, Ms. Vines was also the recipient of NPT's 2018 National Educator Award for Outstanding Environmental Stewardship
Outdoor Recreation: More Than Just Physical Health
Ms. Vines has witnessed first-hand the difference that an outdoor education can have in allowing students to learn in their own way. In 2018, one of her students was completely non-verbal, but when he had the opportunity to learn about farming during one of the Buddy Bison field trips to Serenbe Farms, he surprised everyone by exclaiming with glee, "Look! I have a radish!"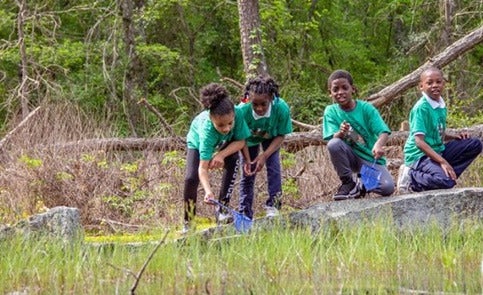 Ms. Vines is consistently challenging the way children learn and grow. With this fellowship, we know she will continue doing remarkable work and providing enriching opportunities for students.