GP Employee Meets with Shared Liver Recipient for the First Time

Vic Billingsley has been a dedicated health and safety coordinator at Georgia‐Pacific's Leaf River Cellulose mill in Hattiesburg, Mississippi, for 33 years. In 2007, the father of three was diagnosed with non-alcoholic cirrhosis of the liver, requiring an immediate transplant.
At the same time, 800 miles away in Miami, Florida, 5-month-old baby Kara Ffrench was suffering from biliary atresia, a rare liver dysfunction that occurs in infants. Kara and Vic benefited from the same liver donor–connecting them for the rest of their lives.
Bonded by DNA for the last 12 years since their transplants, Vic and Kara's family have kept in touch via Facebook and continuously toyed with the idea of meeting in person one day.
Watch the video by clicking on the play button in the header above to see what happened when that one day finally arrived for Vic and Kara.
How the story unfolded
We learned about this remarkable story through Vic's daughter Haley, an accomplished student and recent high school graduate. Haley wrote about the impact of nearly losing her dad in an essay for a Georgia-Pacific Foundation scholarship for employees' children. Haley described how her father's diagnosis transformed her family's life when she was only six years old. Inspired by her dad, and with the help of her Georgia-Pacific scholarship, Haley now wants to study to become a doctor.
Pictured left to right: Haley and Vic Billingsley share a moment with Kara Ffrench after meeting for the first time in Hattiesburg, Mississippi.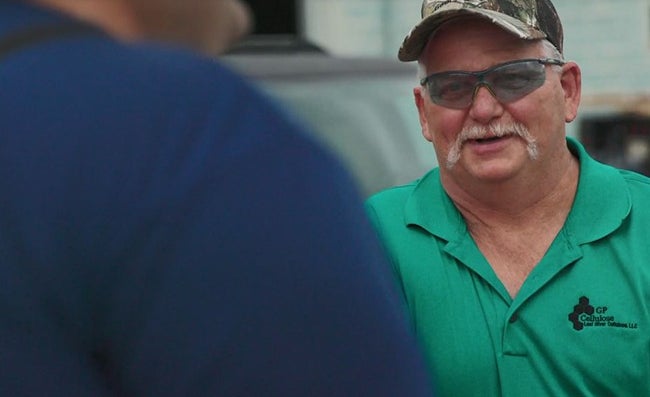 Vic Billingsley, Health and Safety Coordinator at Georgia-Pacific's Leaf River Cellulose was able to rely on his co-workers during his time of need.