GP Donates OSB to Habitat for Humanity of Bay County

It is officially one year since the first Category 4 or stronger hurricane made landfall in the Florida panhandle and regions of Georgia—Hurricane Michael. Despite it being an entire year since the initial devastation, there is still a ton of rebuilding efforts still underway. This is solid proof of just how massive the destruction from a hurricane can be. There were at least several hundred employees in the path of Hurricane Michael affected by devastating wind, rain and flooding in Florida's panhandle and Southwest Georgia.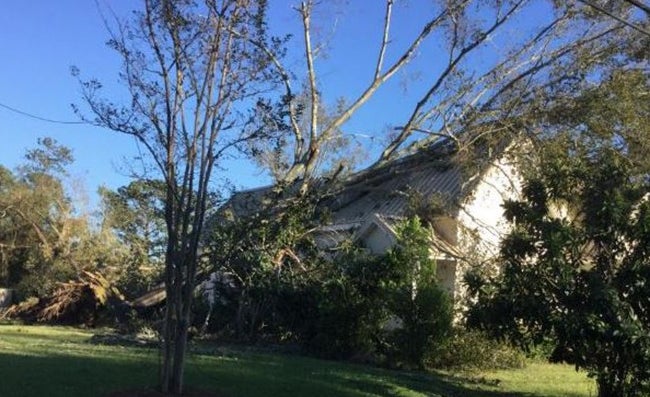 Right after the hurricane first hit the area, employees from GP's Hosford mill personally loaded a 16‐foot U-Haul with supplies purchased by Georgia‐Pacific to distribute to Liberty, Calhoun and Gulf counties in Northwest Florida. These counties are home to many of our great employees and their families. This year, that same mill donated a truckload of OSB to Habitat for Humanity of Bay County. In addition to the wood being used to build six to eight new homes over the next 18 months, it will also be used for critical roof repairs of 90 homeowners that have not been able to afford them after Hurricane Michael. The homeowners weren't the only ones effected, Habitat for Humanity lost their entire office and is still managing to lend a helping hand to the community while working out of a construction trailer.
"On behalf of the community we serve, we are so very grateful for this kind donation to Habitat for Humanity of Bay County from Georgia Pacific," stated Lance Rettig, executive director of Habitat for Humanity of Bay County, Florida. "This will help disaster survivors of the disaster directly with critical home repairs and new affordable homes for people who could otherwise not afford them."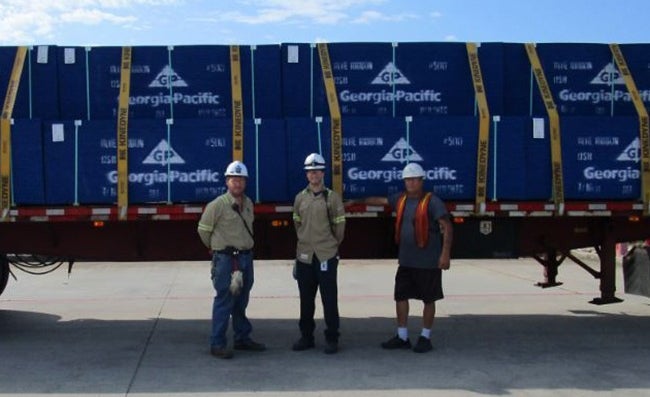 From left to right: Matthew Bynog (Shipping Coordinator), Jon Cook (Production Manager), Truck Driver delivering the shipment.
The relief efforts made by OSB have not gone unnoticed. CareerSource Chipola (CSC) recently awarded the mill with the 2019 Bill Hopkins Employer of the Year award for their dedication to GP employees and the local community in the wake of Hurricane Michael, including a substantial monetary donation to the Liberty County Board of County Commissioners to assist with housing needs for residents. CareerSource Chipola is a non-profit corporation that provides job skill training and employment services in Calhoun, Holmes, Jackson, Liberty and Washington counties.
"Georgia-Pacific is so deserving of this recognition" said Johnny Eubanks, CareerSource Chipola Board Member. "They deserve this not only for the active role they played following Hurricane Michael, but for the many contributions they've made in the years they've been a part of this community."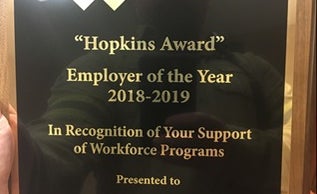 Employees that have experienced a hardship during natural disasters can apply for a grant for financial assistance with the Koch Employee Assistance Fund. Managed by the Emergency Assistance Foundation, it also accepts direct contributions from employees.
Relief and clean-up efforts for Hurricane Michael are still ongoing.