Georgia-Pacific Celebrates Men's Health Awareness Month

"Movember" is an annual event that sheds light on Men's Health Awareness Month by advocating for early cancer screening, diagnosis and effective treatment options to ultimately reduce the number of male deaths, annually. The campaign aims to "change the face of men's health" by encouraging men to grow mustaches during the month of November. In lieu of the initiative, Georgia-Pacific sprouted its widely popular 300-pound mustache on the face of its headquarters.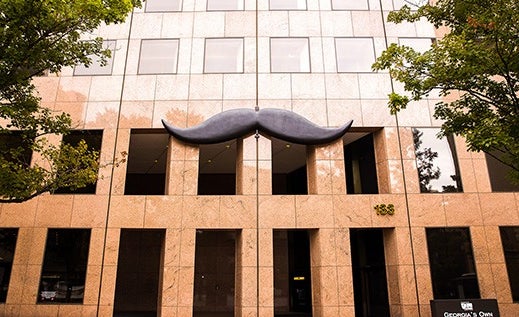 The viral campaign provides a platform to tackle men's health on a local and global scale. On behalf of Men's Health Month, the foundation encourages men, whom the charity refers to as the "Mo Bros," to sprout whiskers in a bristly tribute to men's health. The goal is to spread word on the importance of early cancer detection and prevention. This encourages men to become more familiar with the signs, symptoms, and common risk factors of men's health issues such as prostate cancer. By spreading awareness on the key benefits of routine or annual screenings, you can help save a life.  

Prostate cancer is the most common cancer among American men and according to the American Cancer Society, "By 2019, about 1 in 9 men will be diagnosed with prostate cancer during his lifetime." 

If found early, prostate cancer is highly treatable–awareness is half the battle. While other forms of cancer may show signs and symptoms that are symptomatic in its early stages, that is not always the case with prostate cancer. The best methods to detect prostate cancer early are a Digital Rectal Exam (DRE) or a Prostate-Specific Antigen (PSA) test. While all ages can be affected, it is rare in young adults younger than 40, common in middle-aged adults (ages 41-60), and most prevalent in seniors (60+ years). Prostate cancer is also more likely to develop among older men and African Americans. 

With communal support of the men's health fundraising event, "Movember," hope is on the horizon. As stated by the American Cancer Society, "Prostate cancer can be a serious disease, but most men diagnosed with prostate cancer do not die from it. In fact, more than 3.1 million men in the United States who have been diagnosed with prostate cancer at some point are still alive today." For more information on shaving down the stats for Men's Health, click here.