Georgia-Pacific Center Renovation Project Brings Blue Skies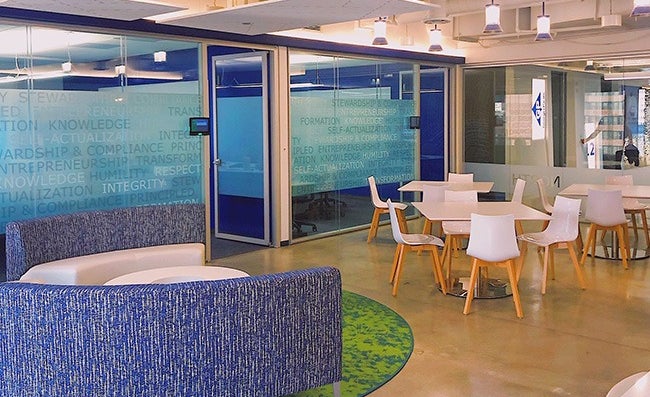 The renovation of the Georgia-Pacific headquarters is an immense transformation in the making for both Atlanta-based employees and visitors. The changes are leading to a healthier and more collaborative workspace, environmental benefits resulting from more energy-efficient systems and the ability to help over 50 nonprofit groups update their office furnishings and equipment at no cost.​
The multi-year project, called Blue Sky, has updated 21 floors of GP Center, so far, with new infrastructure, furnishings and workspaces with employee comfort, wellness and productivity at the forefront.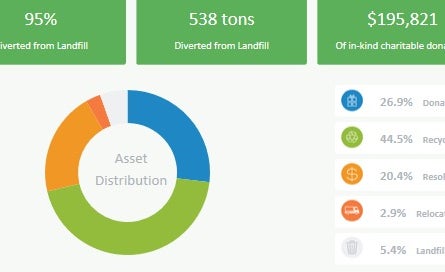 How the Renovation Helped the Environment
The project has generated tons of salvageable materials, equipment and office furnishings – 95% of which was either recycled, donated, resold or relocated to other GP locations.​

This transformation came about by partnering with Green Standards, an organization that specializes in finding ways to reduce waste from construction and renovation projects while keeping usable materials out of landfills.​

"This is great example of our mutual benefit concept. We are thankful to the Blue Sky project team and Green Standards for partnering to minimize waste and make good reuse of our old furniture and equipment," says John Mulcahy, GP's Vice President of Sustainability. "This is a great example of how thinking about the sustainability aspects upfront in a renovation project helped alleviate most of the waste and also led to a lot of positive impacts to the organizations who are working so hard to help others." 
How the Renovation Helped Employees
Blue Sky created a "living laboratory" for numerous products from GP and other Koch companies – everything from GP PRO dispensing systems, GP building products, Molex low-voltage lighting and temperature monitoring systems, Guardian® glass, and INVISTA carpet fibers. Check out our Blue Sky video in the header above to see the whole story.​ Blue Sky's transformation included unassigned work environments, power over ethernet, work cafes and​ collaborative environments for increased productivity. 
How the Renovation Helped Communities
Numerous Atlanta-area nonprofit organizations – including Zoo Atlanta, The Salvation Army and many others – have put GP's gently-used furnishings and equipment to good use – helping them upgrade their own facilities. Check out these examples.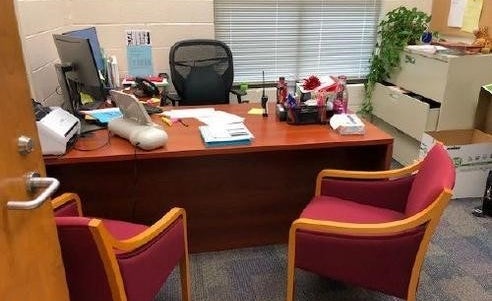 Creekside High School, Partnership for Community Action and HOMES are a few of the reputable organizations that received donated furniture and office supplies.
Creekside High School, a member of Fulton County Schools, lost a significant funding source at the beginning of the school year. Georgia-Pacific donated a refrigerator, chairs, bookcases, credenzas and more to help them get back on track —meeting the needs of the faculty, staff and students.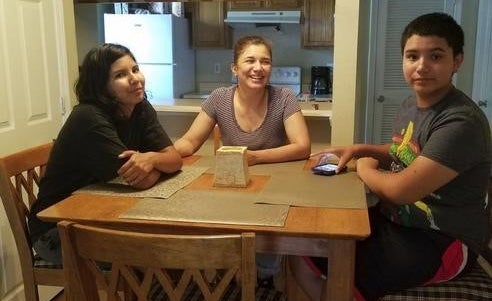 H.O.M.E., Helping Oppressed Mothers Endure, was founded to help single mothers facing adversity and give them a leg up in the efforts to rebuild their lives. The organization has been able to use GP's donations to furnish the homes of many families.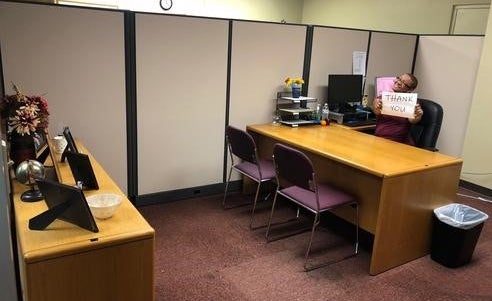 Partnership for Community Action is a non-profit organization that empowers and advocates for low income families in Dekalb, Gwinnett and Rockdale counties of Georgia. The organization often helps families in times of need and they sincerely appreciated an updated office space for such occasions.