Update: A Change of Scenery at Green Bay Broadway

About this story:
The Green Bay Broadway Forecast Gets a Little Bit Clearer
Beginning in October 2019, the silhouette of the Green Bay Broadway (GBB) mill began to change. The first of two 400-foot stacks, a significant part of the Green Bay skyline for decades, started to be removed. The north stack was no longer being used for exhaust after GBB replaced a coal-fired boiler with a new natural gas boiler back in 2015. The mill is installing another natural gas boiler in late 2020 while the remaining south stack is scheduled for removal in 2021.
The investment in natural gas boilers, a piece of the $80 million sustainability investments at GBB, helped the mill to decrease its emissions of nitrous oxide by 67 percent and sulfur dioxide by more than 80 percent. When the second natural gas boiler is activated later this year, the facility will be completely coal-free in its operations and will reduce emissions to near zero levels.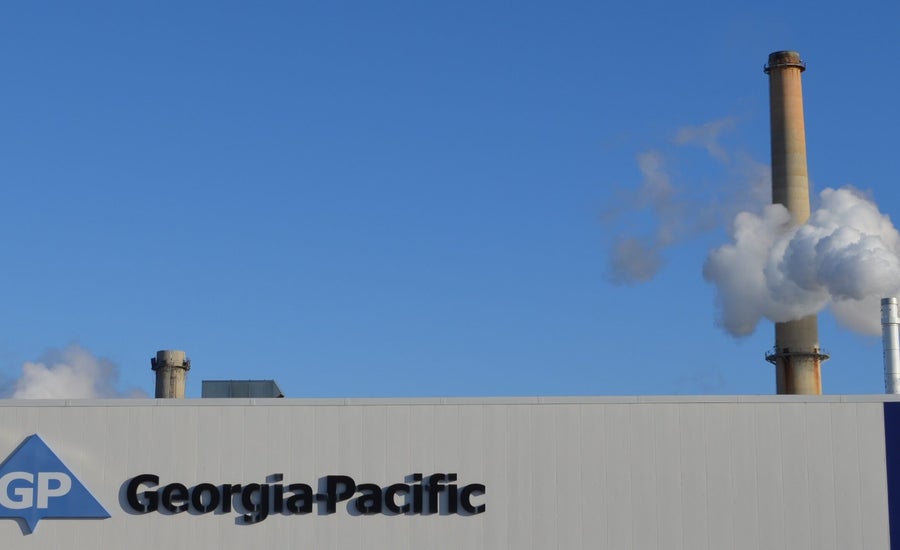 After construction before full stack removal
"Natural gas not only provides a cleaner, more efficient energy source for our operations, it is also currently cheaper than the coal we can run and is forecast to be that way for the foreseeable future," said Chris Collin, GP maintenance engineer for the project.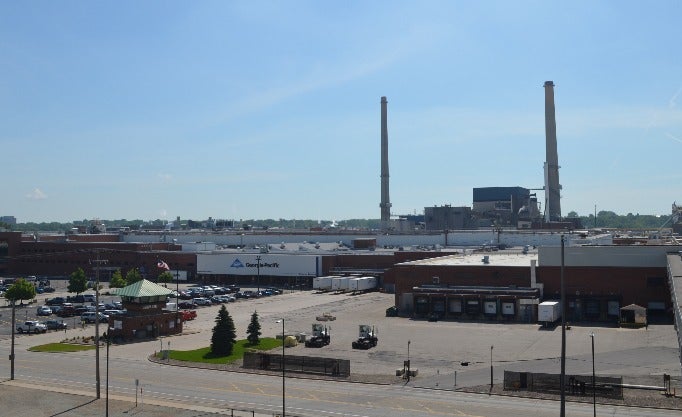 Full Factory View Before Removal
The stack removal is part of a mill-wide initiative to review all decommissioned assets, creating more space at GBB. The ability to evaluate and potentially remove decommissioned assets, such as unused equipment and empty buildings, provides useable space for future business investments and eliminate potential environmental or safety concerns in these idle areas.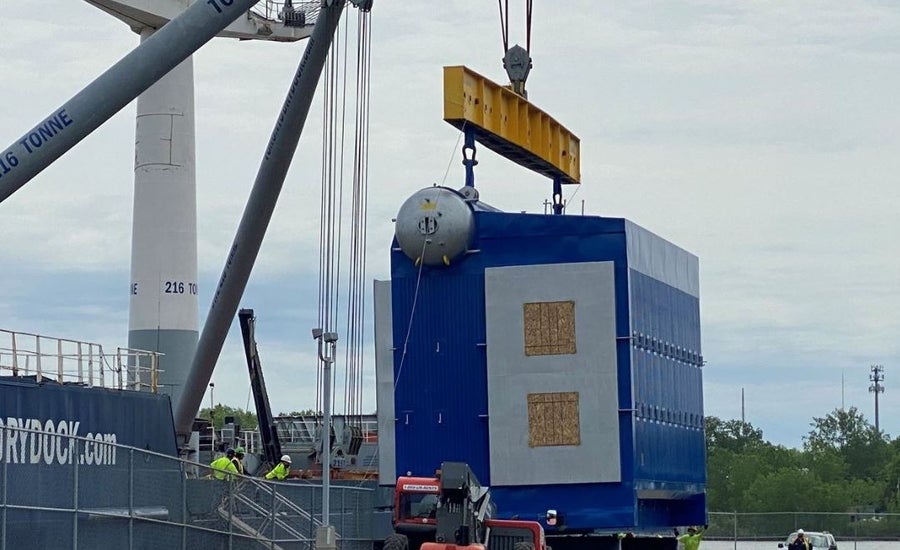 Photo source: WLUK Fox 11 News 
GP's Green Bay Broadway facility got a little sprucing up this month. Well, maybe not a little—in fact, the new boiler that replaced the coal-fire one weighs 200 tons and took a week by ship to arrive from Ontario.
You can read more about the replacement process here​ and how the facility prepared for this in the original story below. ​