Angel Soft® Rolls Out Partnership with #GiveTogetherNow to Help Families Impacted by COVID-19

COVID-19 has managed to change our present and future at the same time. The virus has gone beyond affecting just our health and wellbeing—it has also hit our economy. Before we can even think about what the new normal will be, we must help each other get through these tough times. But what does "get through" actually look like? For some, this looks easier than for others and for those for whom it looks more challenging—Angel Soft® is looking to help.
"In addition to the health challenges that this pandemic brings, there are also many challenges facing American families, especially financial hardships from job losses. We believe it requires a combination of softness and strength to overcome these challenges," said Andrew Noble, vice president – Angel Soft® Bath Tissue at Georgia-Pacific. "To demonstrate our commitment to this belief, we will help care for these families by participating in the #GiveTogetherNow initiative to donate $1 million immediately and hope to raise an additional $2 million through matching donations."
Over the last several years, Angel Soft's "Be Soft. Be Strong." campaign has highlighted the joys and challenges real families face in daily life. For example, in one Single Parent's Day campaign the brand surprised single parents by providing things like free childcare and rent for a year. Just before the pandemic hit, they stuffed 1,000 care packages for active duty military members and their families. And in a time when so many families may be challenged financially to have the basics met, the brand wanted to find a way not only to help them, but also to foster the sense of community that we all need right now. That's why they've partnered with the #GiveTogetherNow initiative.
#GiveTogetherNow was formed to provide cash assistance to financially eligible households affected by COVID-19 with a goal of helping to lift their burdens. The #GiveTogetherNow initiative was launched by the nonprofit organizations, Stand Together and the Family Independence Initiative (FII).  
 Families and individuals may be eligible if their household is experiencing financial hardship due to:
•            Unpaid leave due to social isolation orders
•            Care of vulnerable or infected relatives
•            Loss of wages as a result of involuntary business closures
•            Unpaid leave of absence due to school or day care closure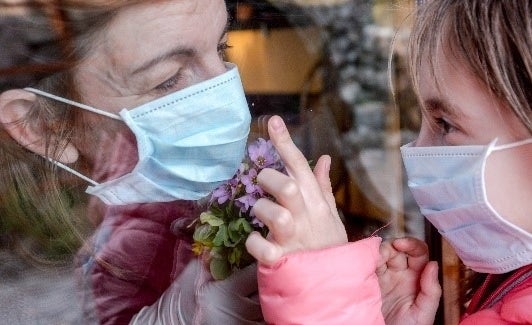 Despite social distancing and various stay-at-home orders keeping us physically apart, communities are coming closer together in so many other ways to show that they care for one another. The #GiveTogetherNow initiative gives an additional outlet for communities to show their support. For additional details on how to give and the latest updates, please visit givewithangelsoft.com
Angel Soft: Give Together Now (:15)
Please share with your friends and family, as word of mouth is valuable to help these families, too! If you're a GP employee, don't forget to include #GPemployee when you post on social media.
For a list of FAQs, click here.