GP Employee Spotlight, Special Edition: National Engineers Week
GP is shining the light on amazing employees that contribute to the success of our company and their career journey that keeps them fulfilled. ​This special edition is dedicated to National Engineers Week (Feb. 21-27). 
​​​​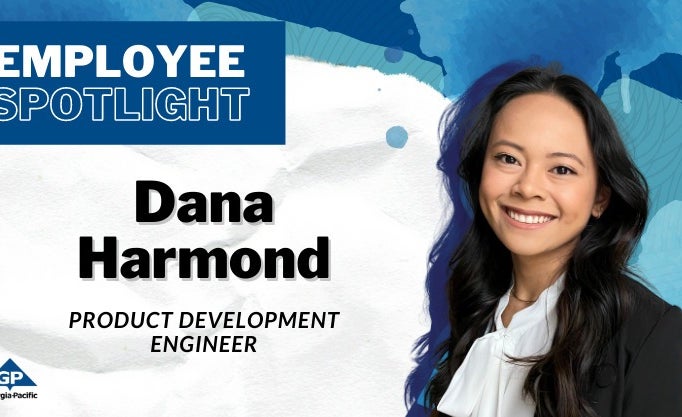 Dana Harmond, product development engineer​, at our our bleached board division, supporting GP Consumer Ops (Innovation and R&D for Dixie paper plates and cups) in Atlanta, Georgia
Dana Harmond worked her way all the way up from an internship in 2019 to a full-time product development engineer. She was recently interviewed by The Passages Project for their podcast Passages, ​which​​ focuses on empowering young professionals and sharing their stories. The episode focuses on her two passions, engineering and blogging, and the importance of evaluating the company culture when applying for new roles. Dana started blogging during the pandemic which helped her find her voice along with the confidence to speak up more during virtual meetings with GP. Dana also shares her personal story of how her family immigrated to the United States from the Philippines when she was just​ seven years old. Dana contributes her success to her parents' willingness to take risks and their strong work ethic.​
Dana provides great advice for young professionals in this podcast episode, especially those looking for roles with GP.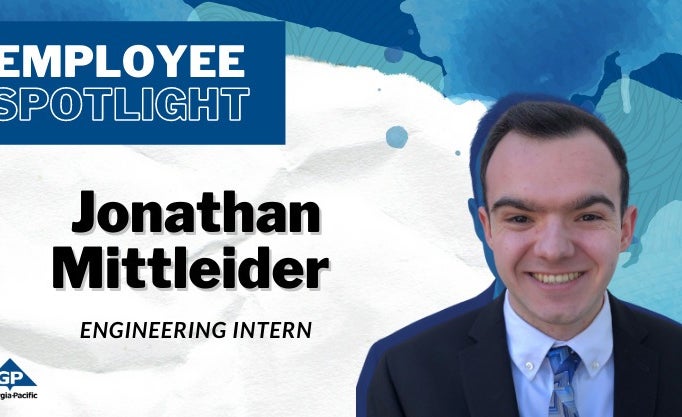 Jonathan Mittleider, engineering intern, at our Foley cellulose mill in Perry, Florida
​​As a junior mechanical engineer, Jonathan Mittleider has taken challenging classes and worked on several rewarding projects during his time at Mercer University.  
"I know I still have much to learn which is why I'm super excited to announce that I have accepted an internship position at GP's Foley mill this summer," says Jonathan. "I look forward to working with industry professionals and growing my teamwork, engineering, and communication skills."
Be sure to connect and follow Jonathan's journey on LinkedIn.