Beams Arrive for Georgia's First Home-Grown Mass Timber Project at Atlanta's Ponce City Market
March 6, 2023
ATLANTA – Georgia-Pacific is partnering with Jamestown, SmartLam North America and the Georgia Forestry Foundation to support construction of the first Georgia-grown mass timber project, 619 Ponce. Delivery of the first beams officially arrived at Ponce City Market in Atlanta where vertical construction began on the four-story mass timber loft office building.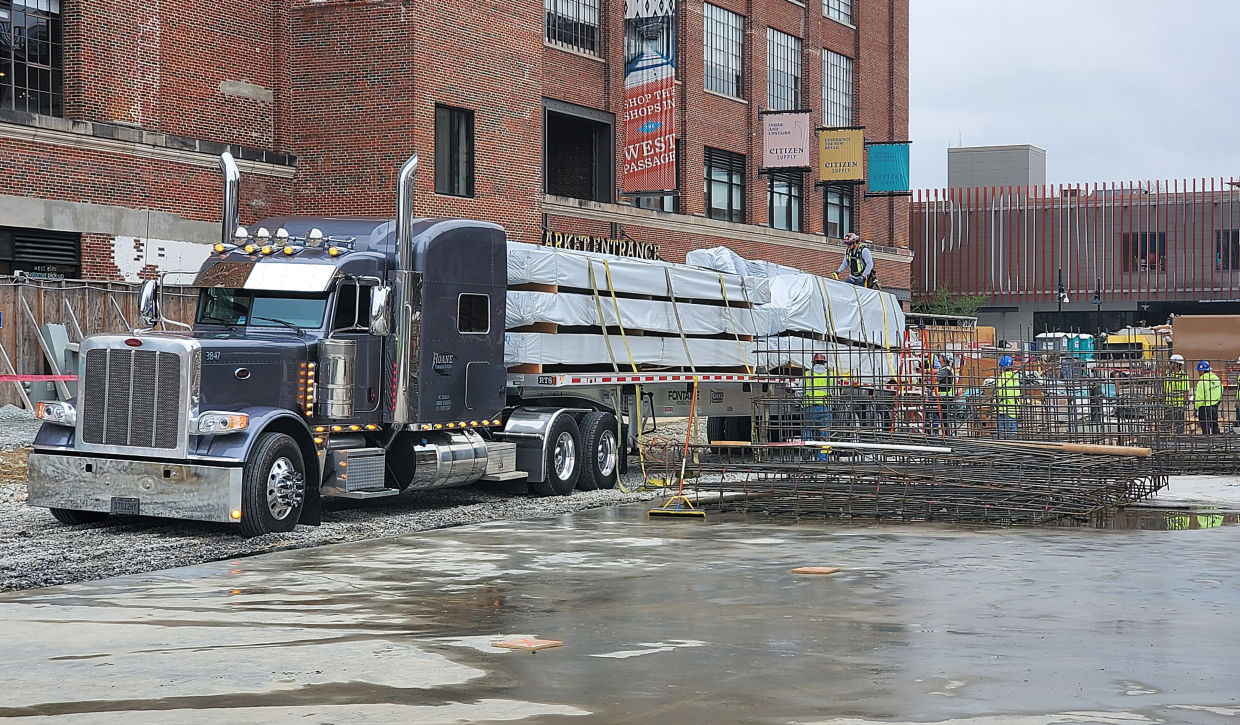 The building's columns, beams, and floor slabs are made of local southern yellow pine sawtimber harvested from Georgia forests owned by Jamestown. This marks the first time southern yellow pine, a species plentiful across the southern U.S., has been used in a mass timber project.
Georgia-Pacific worked with Jamestown and SmartLam to engineer the use of this species instead of species from the Pacific Northwest or Europe. In fact, Georgia-Pacific was also the first company to begin using southern yellow pine to make plywood panels beginning in the 1960s.
"Since starting as a small lumber manufacturer in 1927, Georgia-Pacific has a rich history of innovation in the building products industry," said Fritz Mason, president of Georgia-Pacific Lumber. "As pioneers in the use of southern yellow pine, we're proud to support Jamestown and SmartLam as they work to usher in the evolution of southern yellow pine in mass timber construction."
The southern yellow pine sawtimber for 619 Ponce was transported to Georgia-Pacific's sawmill in Albany, Georgia, where it was converted into lumber. The lumber was later transported to SmartLam's mass timber plant in Dothan, Alabama, where it was manufactured into cross-laminated timber (CLT) panels. The CLT panels will be erected onsite at Ponce City Market by StructureCraft and J.E. Dunn, with building completion expected in 2024.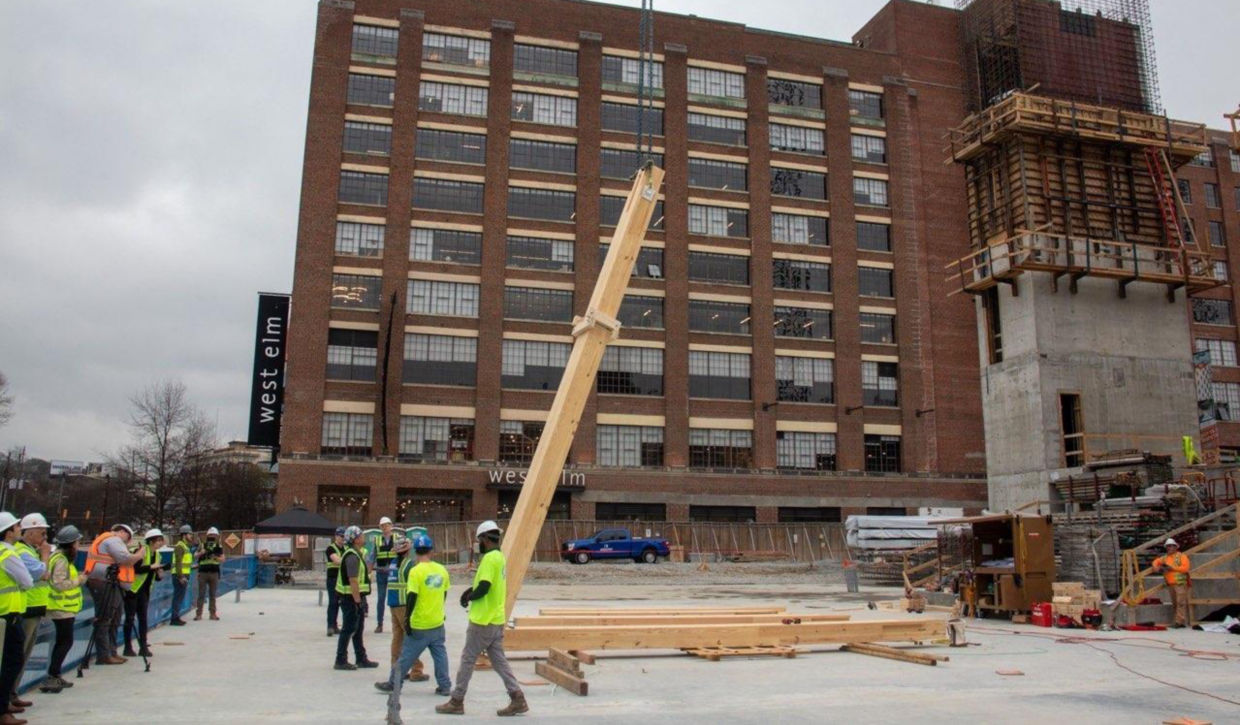 "Mass timber is a sustainable building material with a low carbon footprint, relative to traditional materials like concrete and steel," said Catherine Pfeiffenberger, Managing Director and Head of Development & Construction at Jamestown. "Mass timber is also cleaner to construct, which aids in reducing carbon emissions during construction. Of equal importance, mass timber provides a warm, healthy, and welcoming work environment for the people who will occupy the space."
619 Ponce is part of Ponce City Market's next phase, which also includes a flexible-stay hospitality living building featuring 405 furnished units with short-term and long-term stay options, and Signal House, a multi-family rental building designed for active adults and the 55 and over community. The building will include over 800 residences.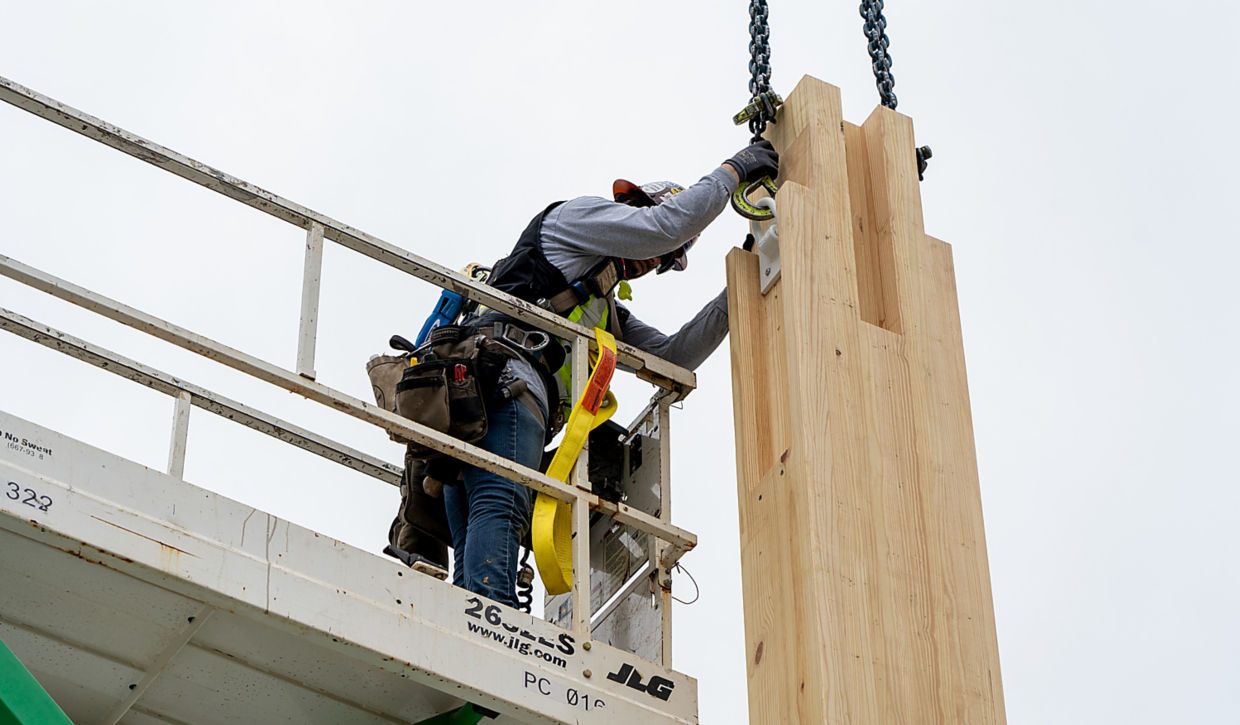 The new development is projected to bring more than 550 long-term jobs to Ponce City Market. The building will include 85,000 square feet of office space and 25,000 square feet of retail space for up to 100 businesses employing more than 5,750 people when the project is complete and fully activated.