Alabama River Cellulose: A Strong Presence in the Region

Since 1978, the Alabama River Cellulose (ARC) mill has been a major part of the economic lifeblood of the region. Recognized as one of the largest pulp operations in North America, the mill is also considered the largest manufacturer in Monroe County and one of the largest employers in the area. ARC, part of Georgia-Pacific's Cellulose group, employs approximately 425 people and generates $90 million in direct annual wages and benefits for the region.
"Our people are our best asset and much of our success over the past 43 years is due to their hard work and commitment to the mill and the region," said Brian Spear, ARC vice president and general manager. "In its 43 years of operation, this mill has seen tremendous change in technology, process improvement upgrades and safety enhancements." "It takes a dedicated and skillful team to continue to be successful in a globally competitive industry."
The mill has expanded over the years from a single pulp line, swinging between hardwood and softwood, in 1978 to two dedicated pulp lines when a second pulp line was added in 1991. A multi-million dollar fluff pulp conversion in 2011-2012 enabled the mill to expand its market interests and help meet rising demands of consumers.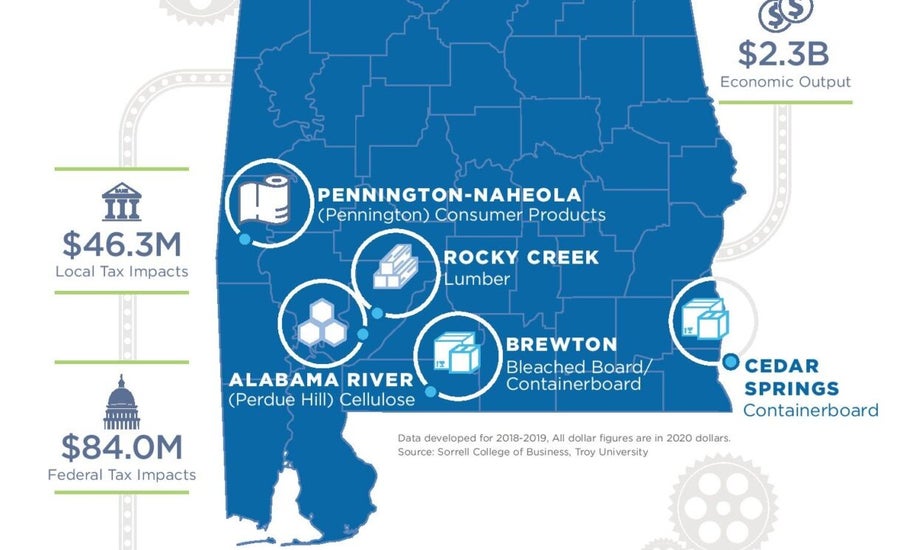 Georgia-Pacific has eight facilities in the state of Alabama, employing more than 9,000 people with a total compensation and benefits of close to $630 million.
Since 2010, the mill has invested more than $483 million in capital projects, technology upgrades and safety improvements, in addition to the completion of a state-of-the-art woodyard in 2017.
"We are more than just a pulp producer," Spear said. "We are considered a local employer of choice in the area, and the mill has a long history of supporting local commerce and non-profit organizations as well as projects that enrich the region. Since Georgia-Pacific's acquisition of the mill in 2010, this facility has invested more than $1.2 million in charitable donations in Monroe and surrounding counties to enhance communities and help provide residents with a better quality of life.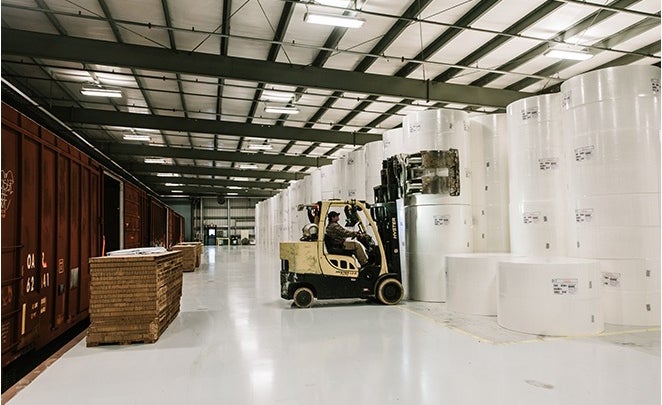 Market and fluff pulp manufactured at ARC is sent to global markets for use in an array of paper products, as well as absorbent applications, such as baby diapers, adult incontinence and feminine hygiene products. Absorbent products made with these fibers have optimum fluid retention, liquid distribution (wicking) and pad integrity. To learn more about our cellulose products visit our GP Cellulose website.
Focus areas of support include education programs and scholarships, environmental sustainability, the visual and performing arts, community health and enrichment projects, United Way and other social service and nonprofit agencies.
According to Spear, the investments into the mill and organizations in the region reinforce Georgia-Pacific's long-term vision and local presence. "We plan to be here for many years to come," he said. "We are thankful for the support we've had from our employees, residents, business leaders and other stakeholders in the area. We consider it a privilege to operate here and understand the significance of giving back to support the success of our communities. It's simply the right thing to do," Spear said.
Check out our work and partnerships across Alabama:
It's Manufacturing Month, and we're celebrating all who make our essential items
From Pulp to Plate: How Our Favorite Paper Plates Are Made
We Are: Talladega, Alabama