GP Building Products Joins Innovative Mass Timber Construction Category with Ponce City Market Project
April 19, 2022
ATLANTA— GP's lumber business is collaborating with leaders in the mass timber industry on a new office building in Atlanta's famous Ponce City Market development to support the construction of a four-story mass timber loft office building.
The 619 Ponce office building being developed by Jamestown, a global real estate investment and management firm, will be the first application of southern yellow pine lumber, and Georgia-Pacific has helped its customer, SmartLam North America, develop the correct specifications for using southern yellow pine. The building will include 90,000 square feet of office space and 23,000 square feet of ground-level retail space; and will target LEED certification and net-zero carbon operations.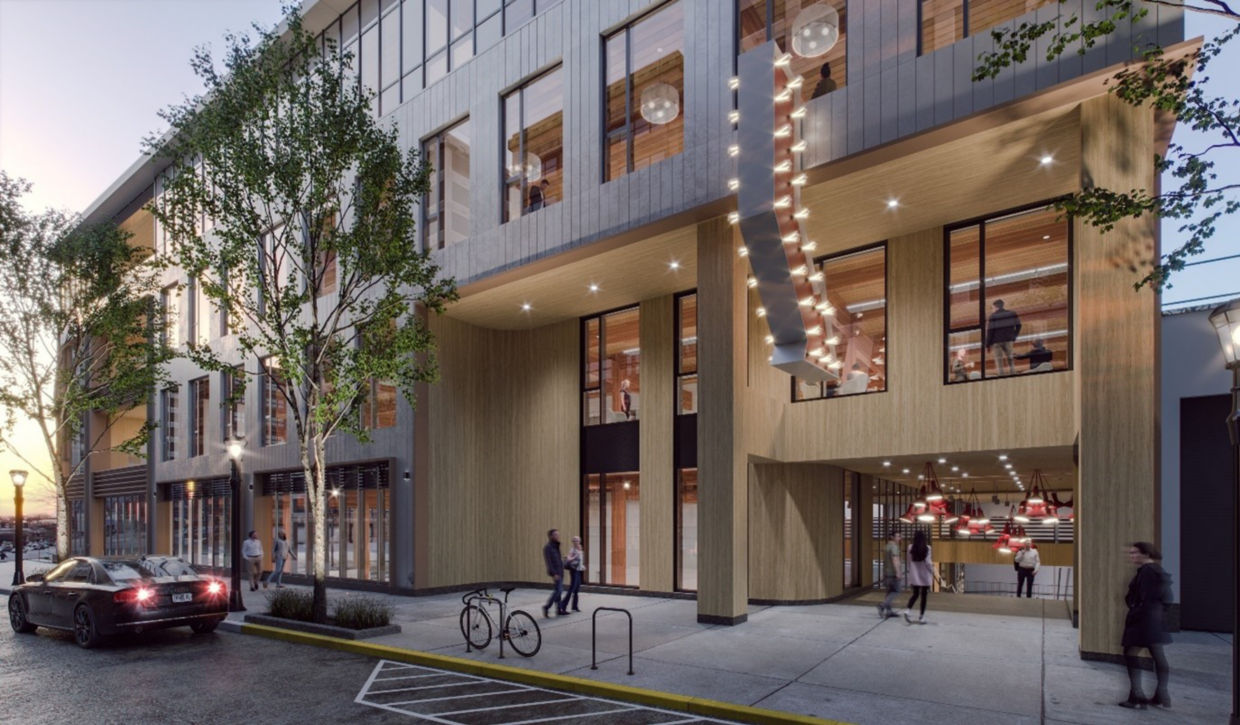 Exterior, artist's rendering of 609 Ponce office loft
"Mass timber is an increasingly attractive building material because of its unique environmental sustainability qualities, and Georgia-Pacific's building products business recognized the opportunity to support the growth of this product by joining with a landmark project using southern yellow pine lumber, which is something we have a lot of experience with," said Fritz Mason, president of GP Lumber.
This is not the first time Georgia-Pacific has been a pioneer using southern yellow pine. The company was the first building products company to successfully commercialize the use of veneers from this tree species to manufacture plywood in the 1960s, giving rise to the massive growth of the building products industry in the Southeastern United States.
"This project aligns with our commitment to good environmental stewardship through partnering with others to experiment and innovate to responsibly create more value for society," said John Mulcahy, GP's vice president of stewardship. "To be able to do so in a high-profile and popular development in our hometown city is going to be a real source of pride for us."
Interior artist's rendering of 609 Ponce office loft
Ponce City Market first opened in 2015 and has been credited as the catalyst for revitalizing Atlanta's Old Fourth Ward neighborhood. Today, Ponce City Market has become a major employment hub for creative and technology companies and is home to 90 businesses. The new development is projected to bring more than 550 long-term jobs to the campus. In total, Ponce City Market will house some 100 businesses collectively employing more than 5,750 people and include over 800 residences when the project is complete and fully activated.  You can read more on the new development here.