Georgia-Pacific's Bucket Brigade Celebrates Fire Prevention Week
Once every 24 seconds, a fire department responds to an alarm somewhere in the United States. You might think those departments are paid for by the government, but in fact, about two-thirds of them are all volunteers. Georgia-Pacific's Bucket Brigade program has awarded $3 million in grants, educational materials and other in-kind donations since the program began in 2006 to help support firefighters keep our communities safe. Georgia-Pacific has donated funding and educational materials to hundreds of fire departments serving the company's facility communities across the country.
Grants are based on department needs. Funds are typically used to purchase new protective clothing and replace items such as damaged safety gear and aging equipment. Updated equipment in good working order is critical for first responders to do their job safely within the community.
This year, Georgia-Pacific presented FAST Rescue Boards and interior LED lighting attachments to the Camden City Fire Department in New Jersey. FAST Rescue Boards are designed for ease during fire rescues, patient packaging, and extractions from confined spaces and hazardous materials. In addition to the new boards and lights, a training package was donated to help complete basic FAST Rescue Board training on their new equipment.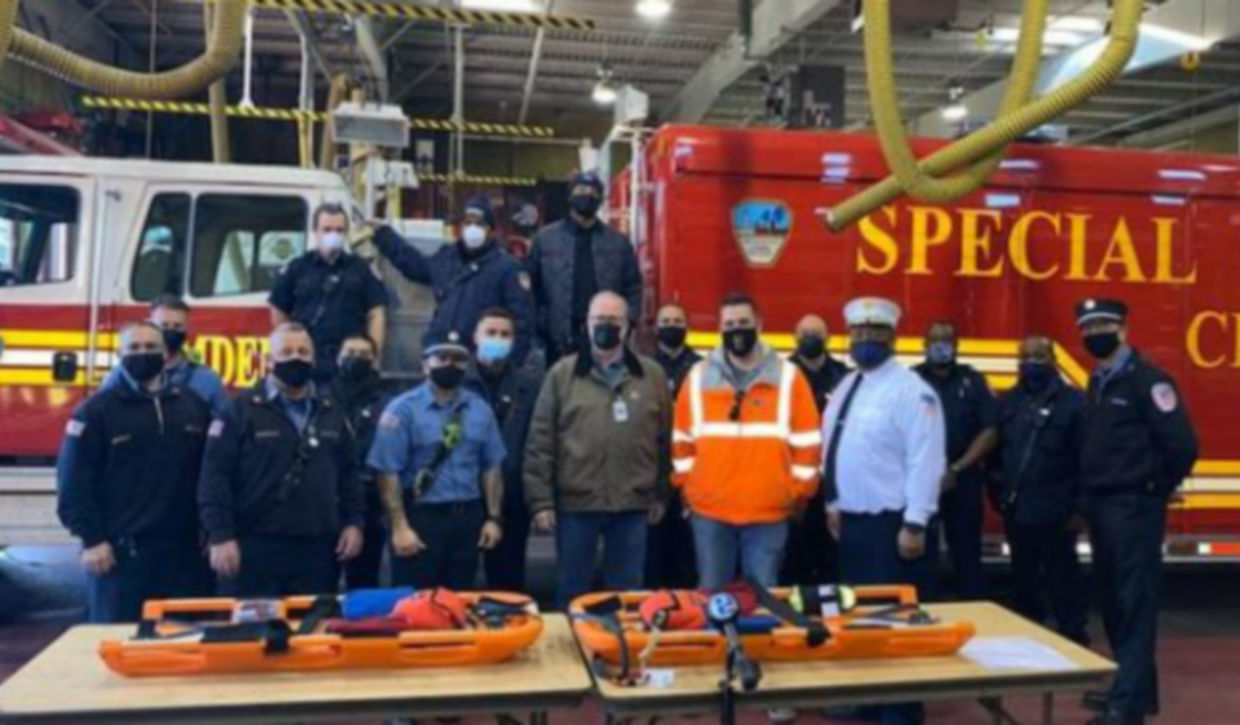 Camden City Fire Department
Many of the recipient departments are volunteer organizations which are often underfunded. The City of Diboll Volunteer Fire Department recently received a donation from GP's building products plant in Diboll, Texas to better help respond to the community in East Texas. As a result of the donation, the fire department received equipment used to rescue someone who is trapped in a car called the Jaws of Life.
"The Jaws of Life technology has been around for years to help first responders safely remove victims from trapped vehicles. Today the tool has been perfected—it is cordless and battery-operated, making it more accessible and applicable to most emergencies involving trapped motorists," said Aaron Smith, Diboll Volunteer Fire Chief. Three other fire departments in East Texas located in Lufkin, Hudson, and Fuller Springs also received similar life-saving equipment as part of this donation.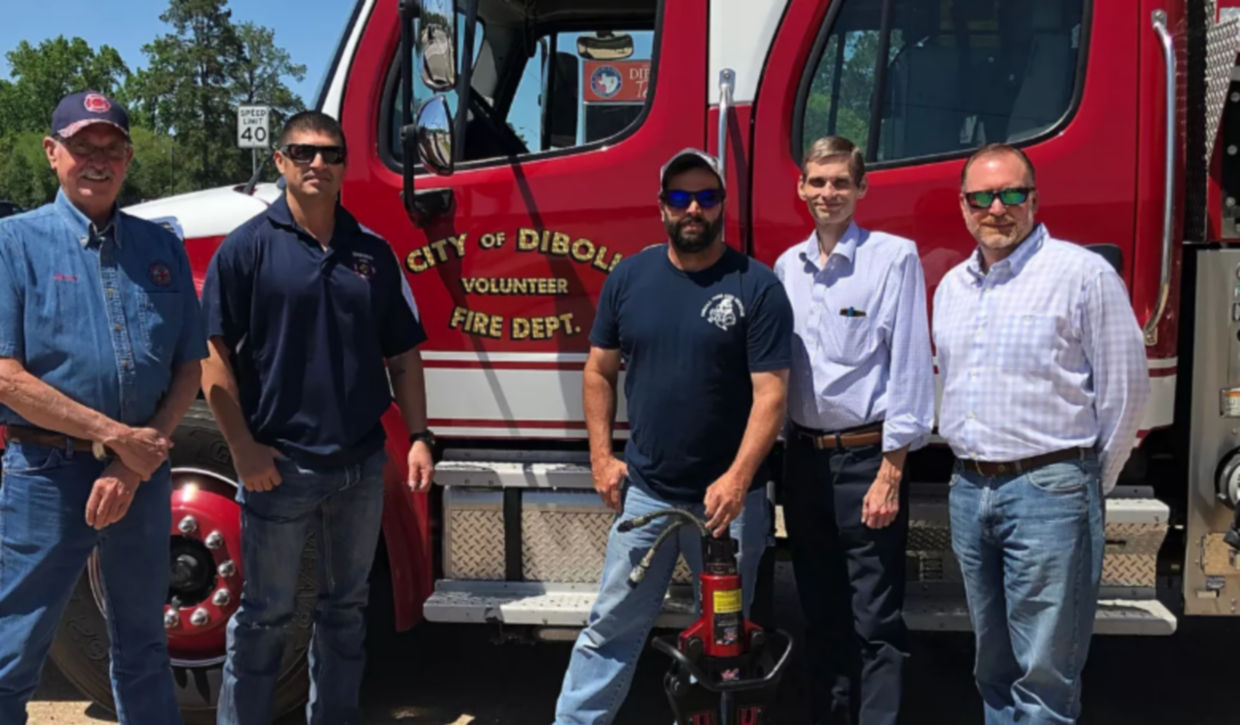 The Diboll Volunteer Fire Department partnered with Georgia-Pacific to help purchase the latest in Jaws of Life technology. From left to right are Diboll Volunteer Firefighters Reuben Terrazas, Larry Lucas, and Aaron Smith; Trey Wilkerson, Diboll Mayor; and Pat Aldred, Vice-President of Composite Panels for Georgia-Pacific.
As good stewards, Georgia-Pacific hopes donations provided through Bucket Brigade will relieve some of the fire department's strain and help them protect our communities.